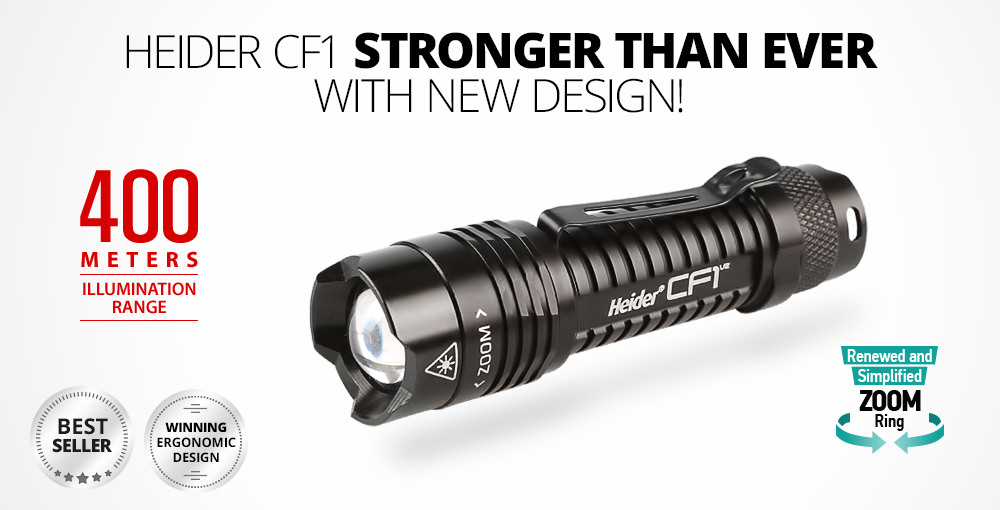 $ 54,90

$

32,90No Sales Tax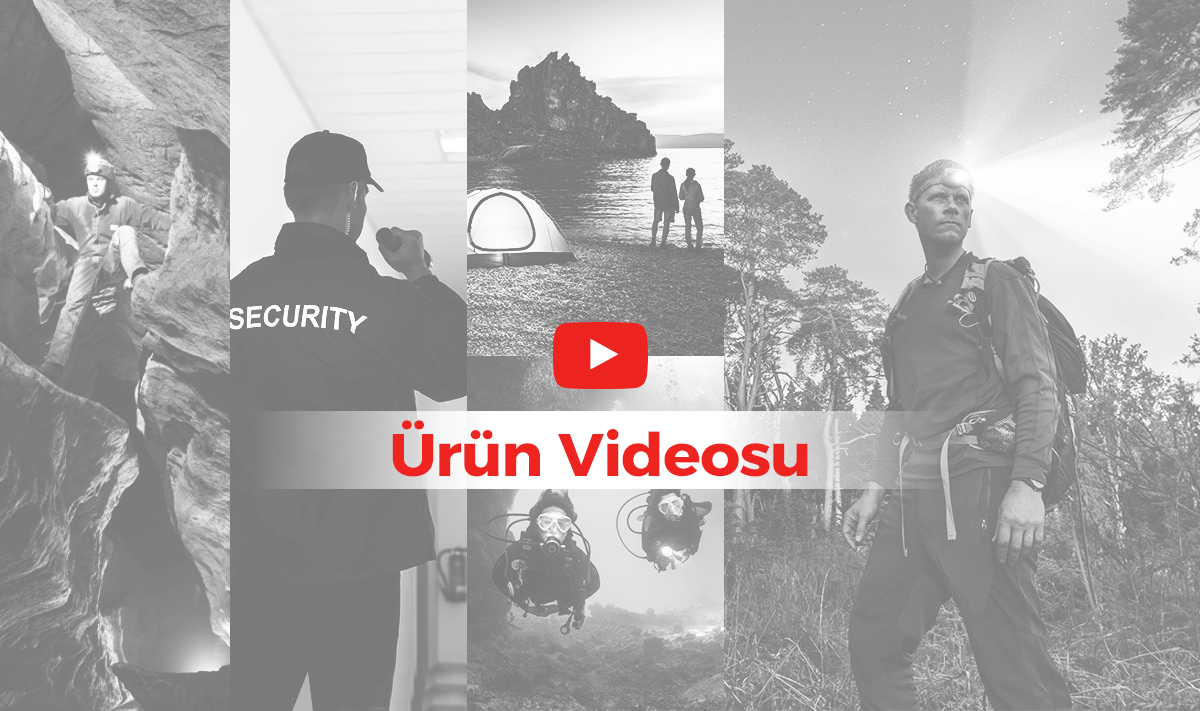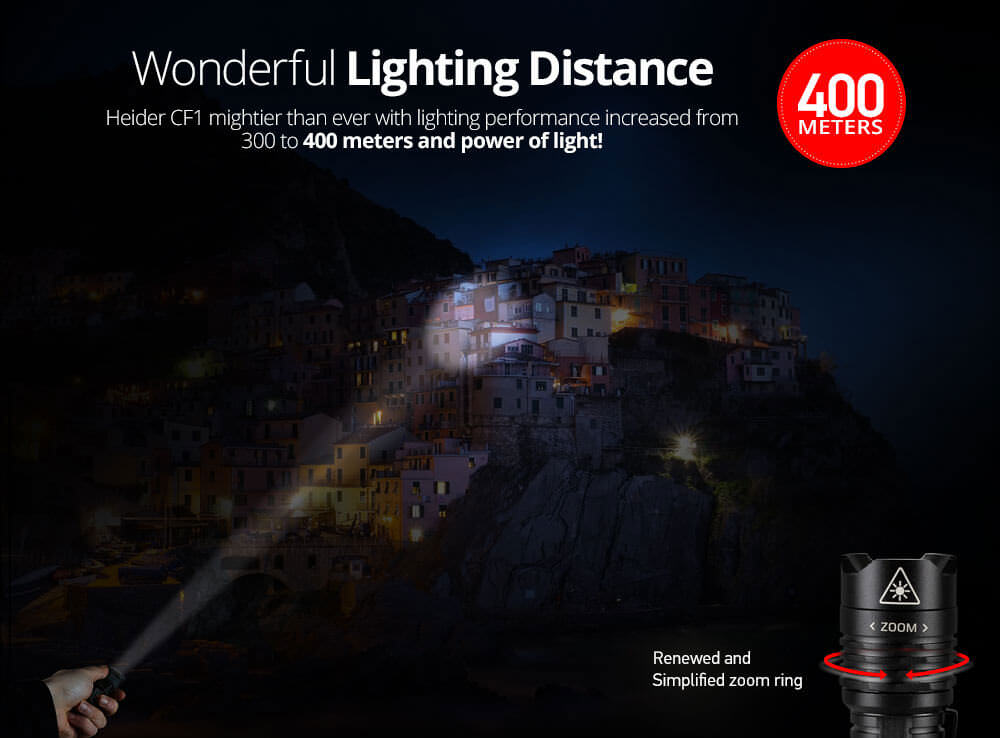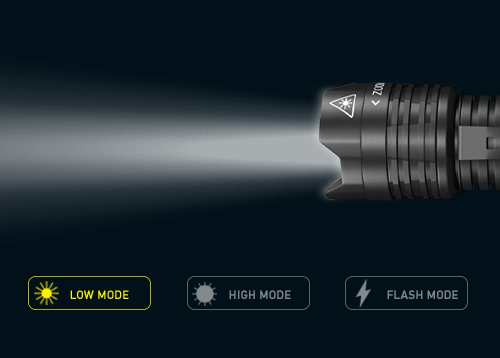 3 lighting modes
This wonderful flashlight with three lighting modes, namely, normal, high and flash, will be an indispensable member of your sac. More stylish with the new-generation cap, CF1 V2 will be your biggest assistant wherever you go thanks to ultra bright and high-power LED illumination.
The master of zoom!
In addition to all these magnificent features, CF1 V2 comprises variable optical focusing. Thanks to adjustable zoom power, CF1 V2 is always one step ahead of rivals!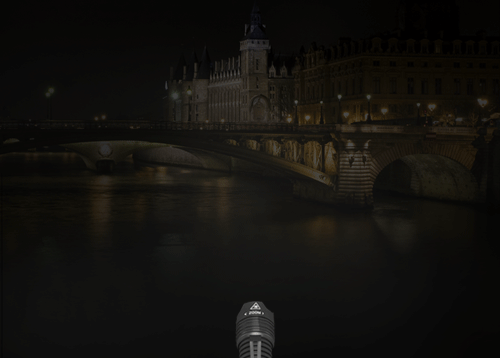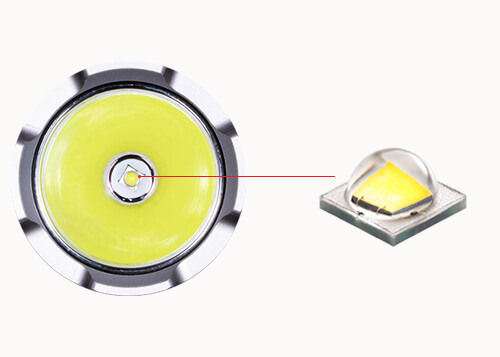 Cree new generation LED
Want to experience the LED technology of highest quality? Thanks to CF1 V2, equipped with high CREE LED lights, no place is dark any more!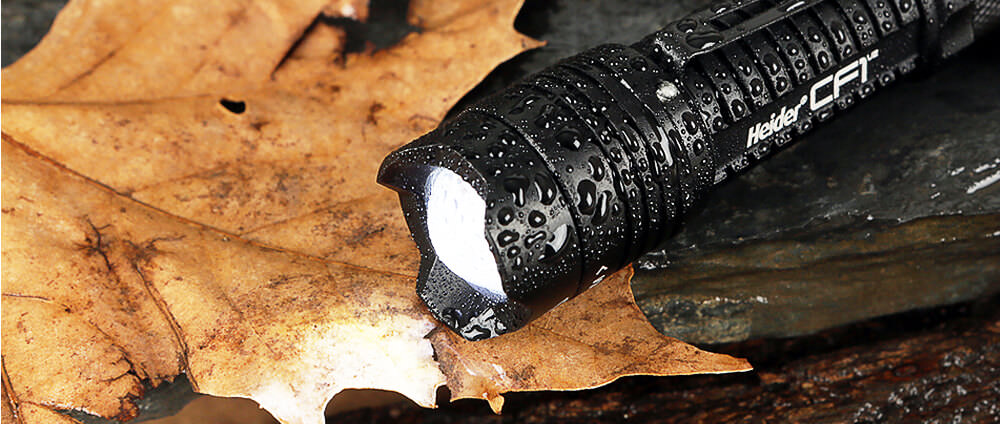 Water resistant body
CF1 will be your best assistant in camping and
outdoor activities. Useable in rainy days thanks
to water-resistant structure.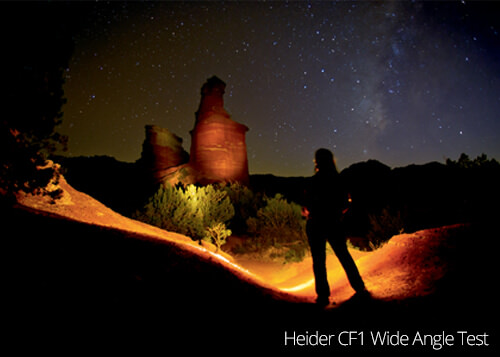 150 minutes of lighting time
No matter how long power cuts are. CF1 V2 provides you with 150 minutes of lighting performance in low mode. Thanks to portable and tiny design, you no more need to content yourself with big and burdensome flashlights.
Little giant: Just 73 grams
Fits in your palm thanks to ergonomic design of merely 73 g! It's so small that you will not feel its weight in your pocket.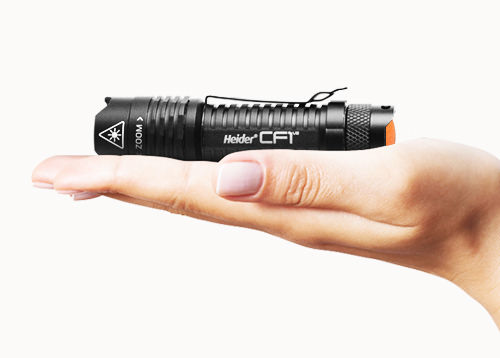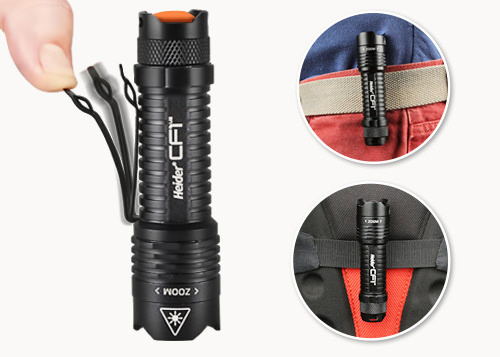 Durable special belt clip
Can be used for a long time without wear and tear thanks to special belt clip with salt-water spray test certificate. The durable special belt clip makes CF1 peerless. You can keep it as you like, on your belt or in your sac.
New-generation cap
On the renewed Heider CF1, everything is designed in line with user needs and requirements. New-generation cap on version 2016 of your best friend CF1 V2, always will be with you in case of security, emergency and get you into a new age.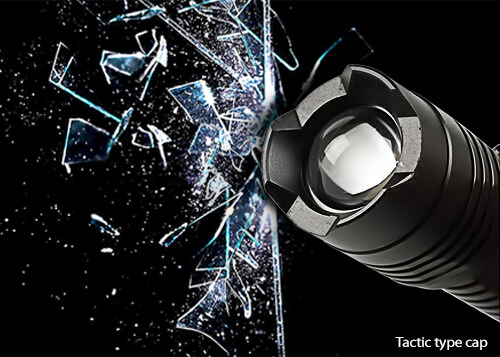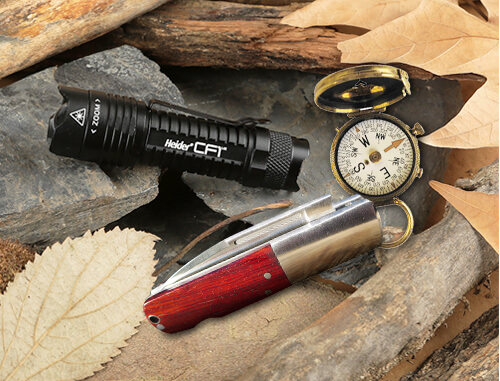 Tiniest campmate!
The solid, aluminum alloy body of CF1 is durable against fall and impacts; thus, it will be your best mate during camping and outdoor activities. Usable in wet weathers thanks to water-resistant structure. The ergonomic design of mere
73 g just fits in your palm!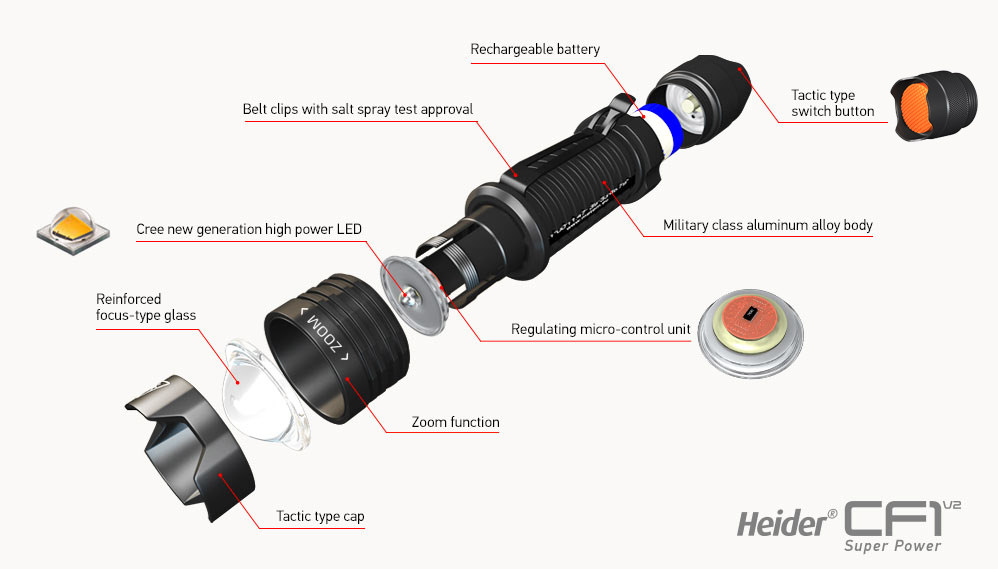 $ 54,90

$

32,90No Sales Tax
TECHNICAL FEATURES
AREAS OF USE
Power cuts, security, emergencies (acts of God), night travels Outdoor sports: Mountaineering, fishing, hunting, cycling
LED Type
Power LED
Driver circuit
Driver circuit with MCU software
LED lifetime
100,000 hours
Lens
New generation tampered focus type lens
Main body
Military style tough aluminum alloy
Cap
Tactic type
Lighting distance
400 meters
Color of light
White
Body color
Black
Battery life
1,000 times of recharge
On/Off button
Click Type 3 lighting mode
Lamp socket type
Pure copper
Size
103mm x 27 mm
Weight
73 gr.
BATTERY FEATURES
1.5V AA battery
14500 type 3.7V 800mAh rechargeable battery
1.2V rechargeable battery
PACKAGE CONTENT
Heider CF1 v2 flashlight
14500 type 3.7V 800mAh rechargeable battery
1 battery charger